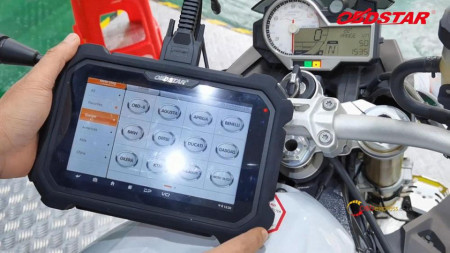 Tester Profesional Motociclete/ATV/UTV/Snowmobile OBDSTAR MS80 BMW, DUCATI, CAN-AM, HONDA, KAWASAKI, YAMAHA, SUZUKI
Descriere
MS80 este un tester de nivel profesional, oferind un diagnostic inteligent fără precedent și o experiență de întreținere - ghidare a defecțiunilor, buletin tehnic, asistență pentru fluxul de date și alte funcții pentru a vă ajuta să diagnosticați cu acuratețe și eficiență; schemă de circuite interactive și sistem de interogare electrică, instructiuni pentru depanare ușoară, deci nu vă faceți griji cu privire la diagnosticul motocicletei dvs fiind totul extrem de simplu  si intuitiv ! Acest aparat se aduce doar la comanda, pentru fermitatea comenzii este necesara plata unui avans de 30%, termenul de livrare fiind de aproximativ 5-10 zile lucratoare in functie de rapiditatea efectuarii formalitatilor vamale in Romania. Este un tester profesional original dedicat motocicletelor, atv-urilor, Utv-urilor, snowmobilelor (Motorcycle/snowmobile/ATV/UTV) multimarca astfel:

ASIA:
AEON, BAJAJ, BENELLI(DSK), DAELIMMOTOR, HARTFORD, HERO, HONDA, HONDA MONTESA, KAWASAKI, KYMCO, PGO, ROYAL ENFIELD, SUZUKI, SYM, TVS, YAMAHA
EUROPE:
ADIVA, AJP, APRILIA, BENELLI, BMW, BRIXTON MOTORCYCLE, DERBI, DUCATI, FBMONDIAL, GASGAS, GILERA, GOES, HUSABERG, KSR MOTO, KTM, KVN MOTORS, LAMBRETTA, MACBOR, MALAGUTI, MBK, MH, MINSK, MOTO GUZZI, MV AGUSTA, PEUGEOT, PIAGGIO, QOODER, QUADRO, SHERCO, STELS, TRIUMPH, VERVE MOTO, VESPA
AMERICAS:
COLEMAN, CSC MOTORCYCLES, DAFRA, HARLEY, INDIAN, KELLER, VICTORY, CAN AM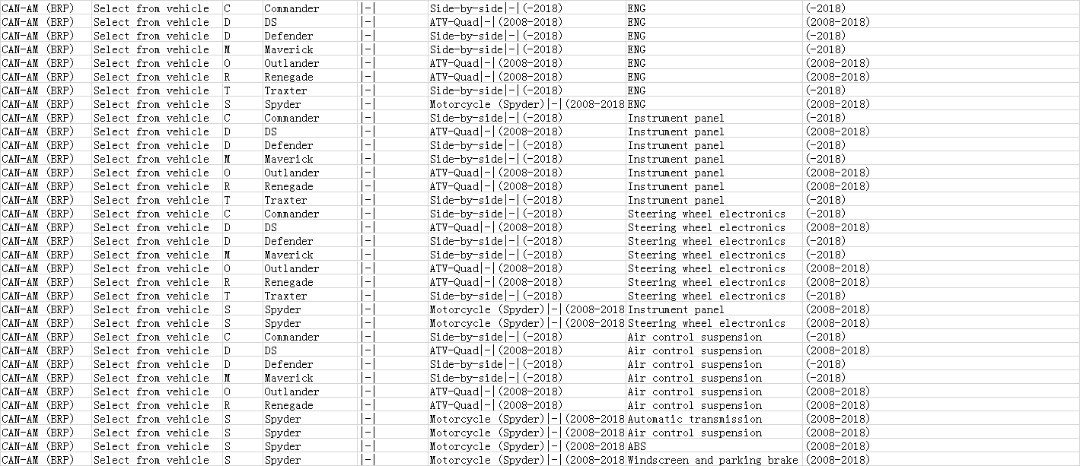 CHINA:
CFMOTO, GENERIC, GEON, HAOJUE, KEEWAY, RIYA, SINNIS
Motorcycle key programming support car series:
EUROPE:
DUCATI, GILERA, PEUGEOT, PIAGGIO, TRIUMPH, VESPA
AMERICAS:
HARLEY 
unctions:
1. New Android 5.1.1 operation system
2. Simple and intuitive menu guidance allows you to quickly master the equipment operation;
3. Provide complete diagnostic functions including code reading, code clearing, data flow, action test, setting, coding, etc.;
4. Menu Arbitrary selection is more convenient and quick;
5. Record and play back real-time data streams, quickly and accurately locate sensor and component faults;
6. Wi-Fi connection to the Internet, one-click software upgrade;
7. One-Click remote function, OBDSTAR technical staff remote assistance;
8. Support the fault diagnosis of most of the world's luxury locomotives and tens of thousands of models.
Advanced function:
1. The first fault guidance, Help data, technical bulletin, diag socket, etc. help you diagnose accurately and efficiently;
2. Exclusive interactive circuit diagram and electrical description query function, so that you can have a worry-free diagnosis;
3. Diversified data stream display modes such as text, waveform diagram and instrument diagram, allowing you to easily analyze faults;
4. Automatic scanning, automatic VIN recognition, control module programming and coding, ECU setting, instrument coding, tire pressure monitoring system, maintenance light reset, CO adjustment, idle speed adjustment, A/F value reset, ABS control unit setting , EOL mode, transmission memory reset, clear computer memory, etc.
Function Display:
1) Main Page/Brand Supported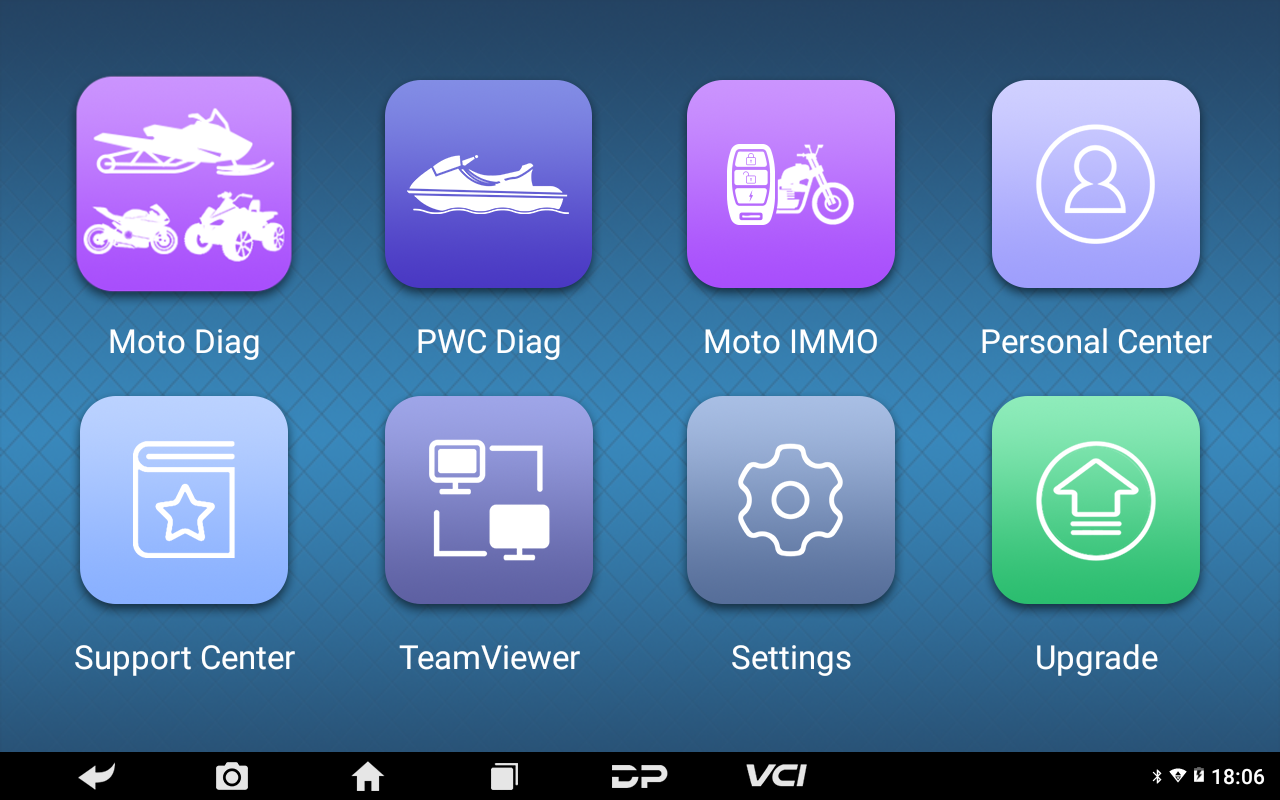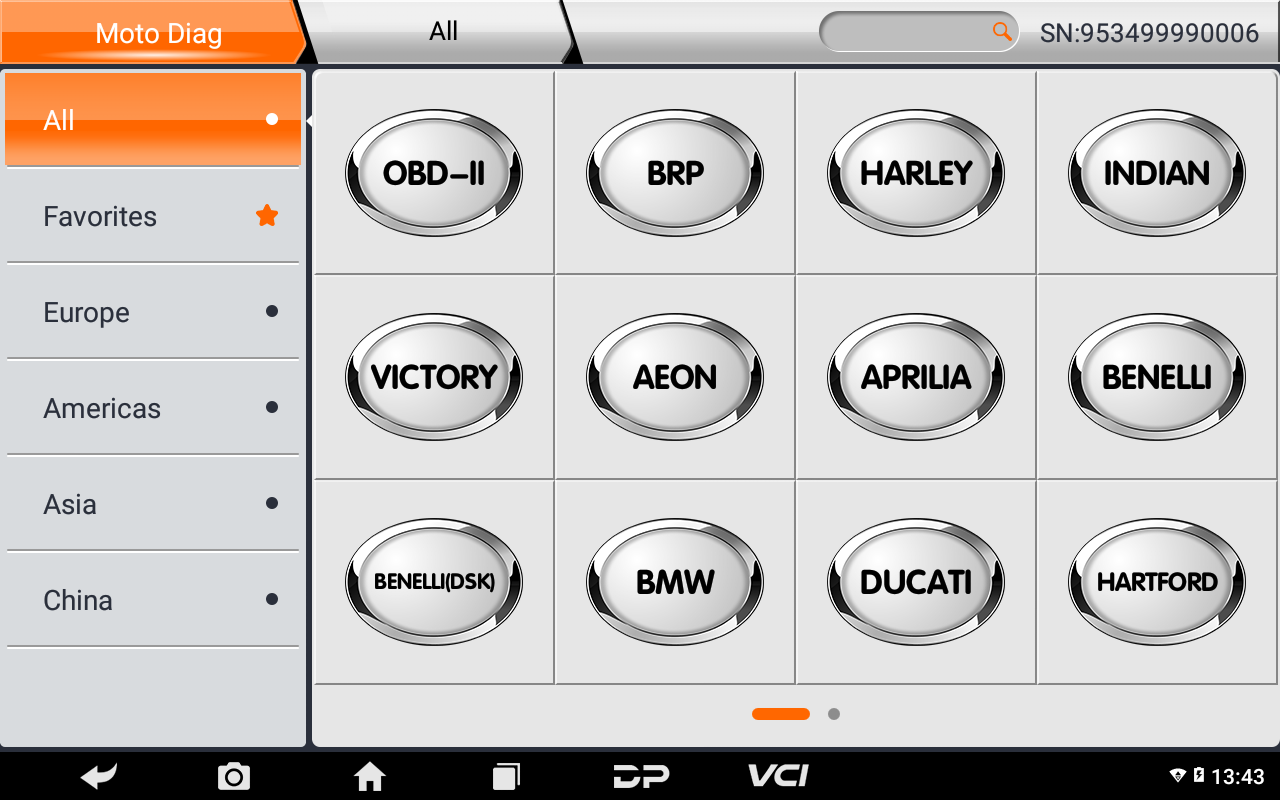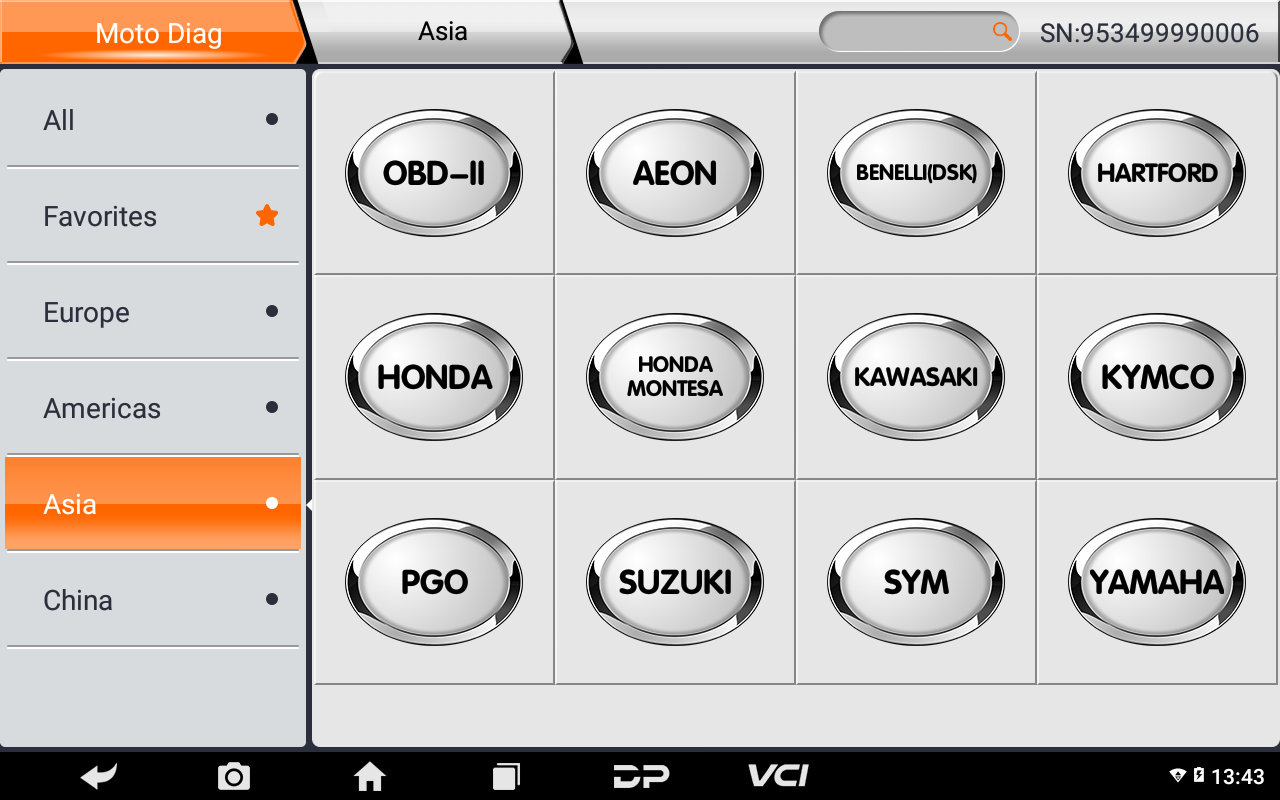 2) Help Data/Technical Bulletin/Fault Guidance

3)Supported System List/ Manual Service Function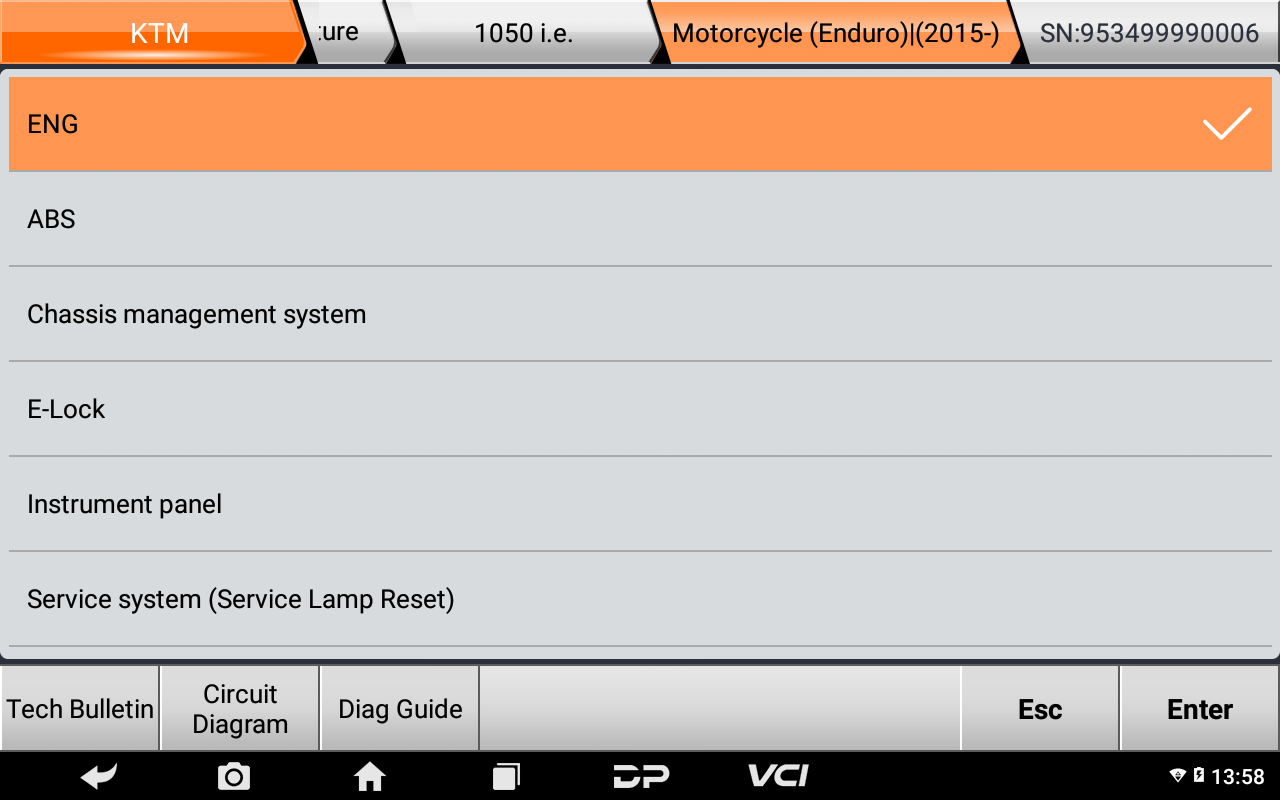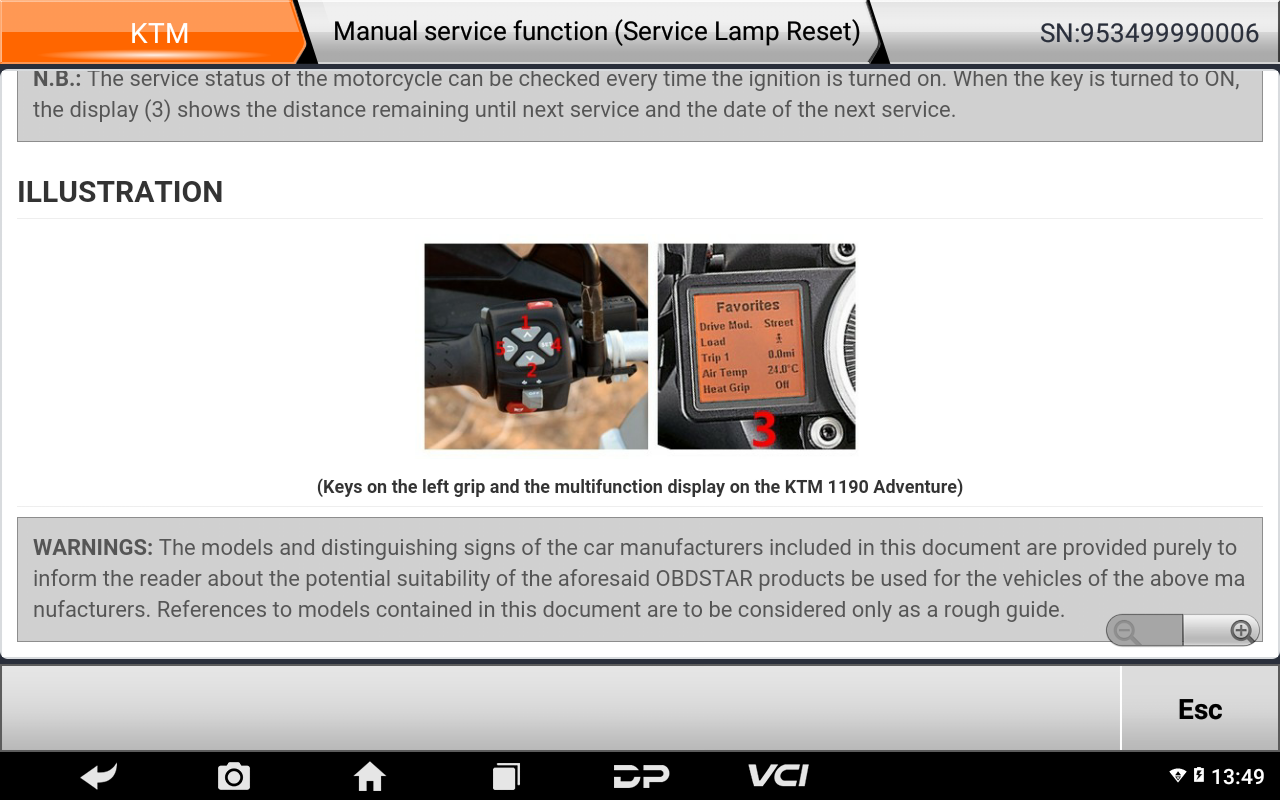 4) Interactive Circuit Diagram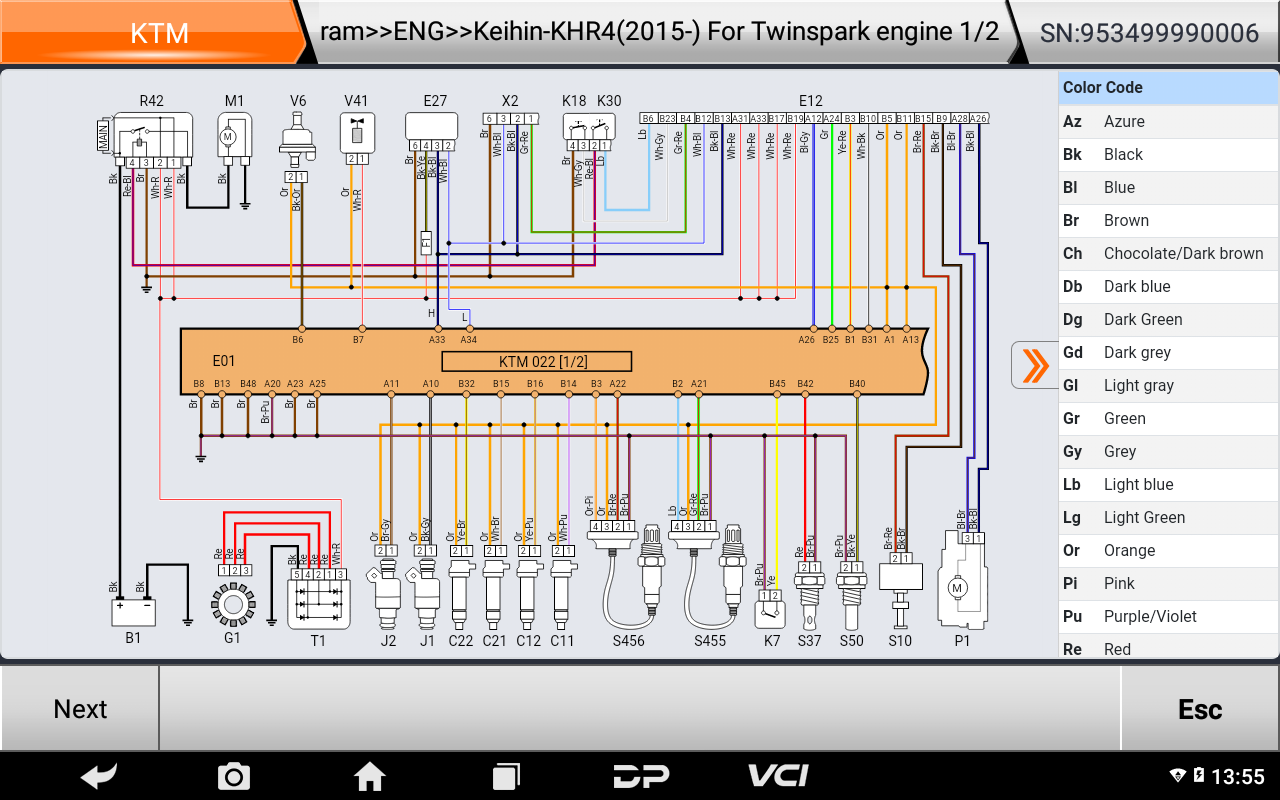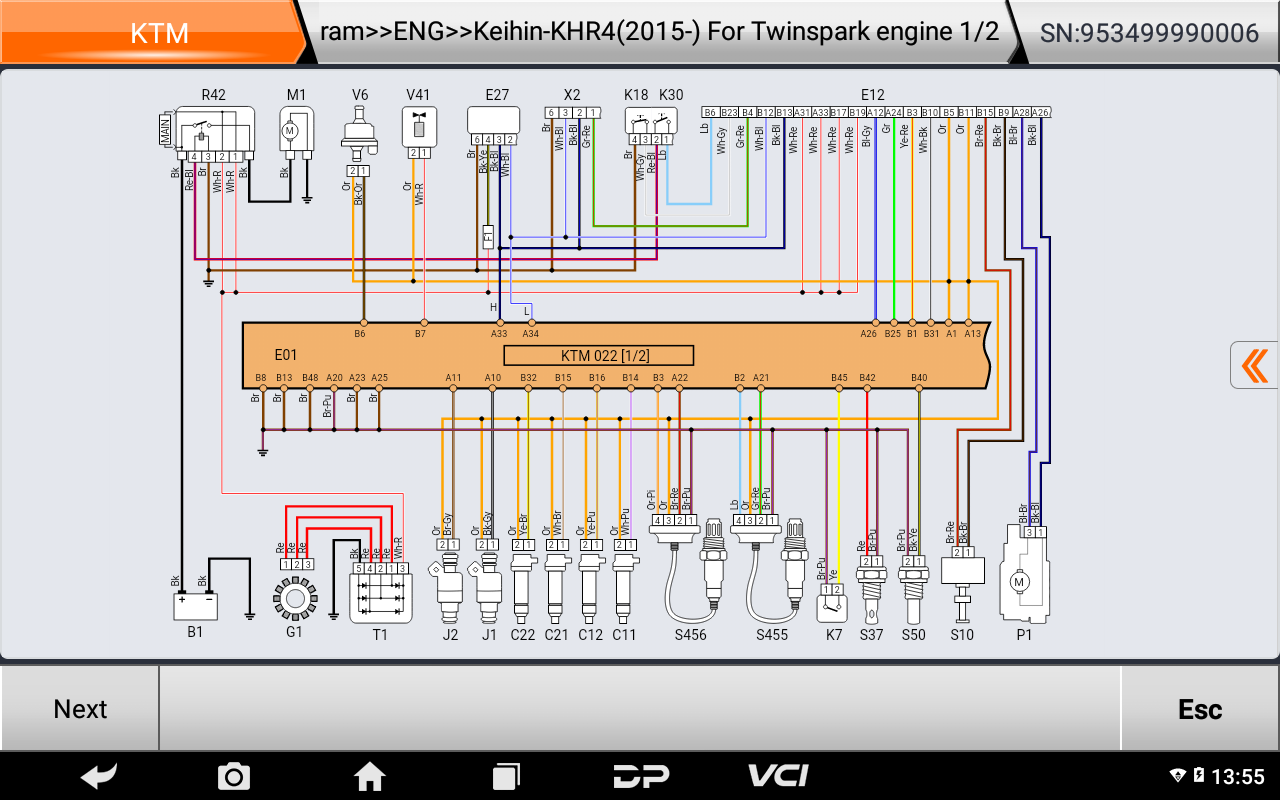 5) Components Description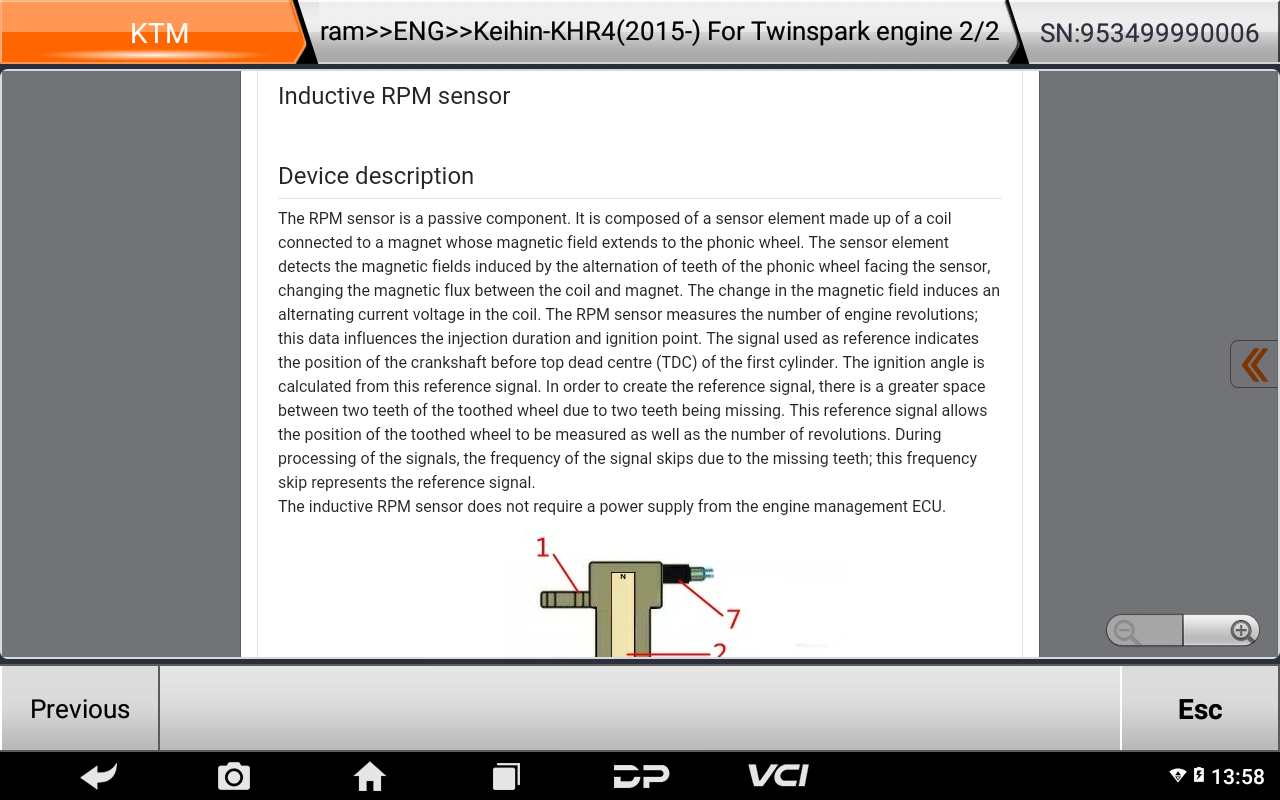 6) Diag socket/Diag Connector Location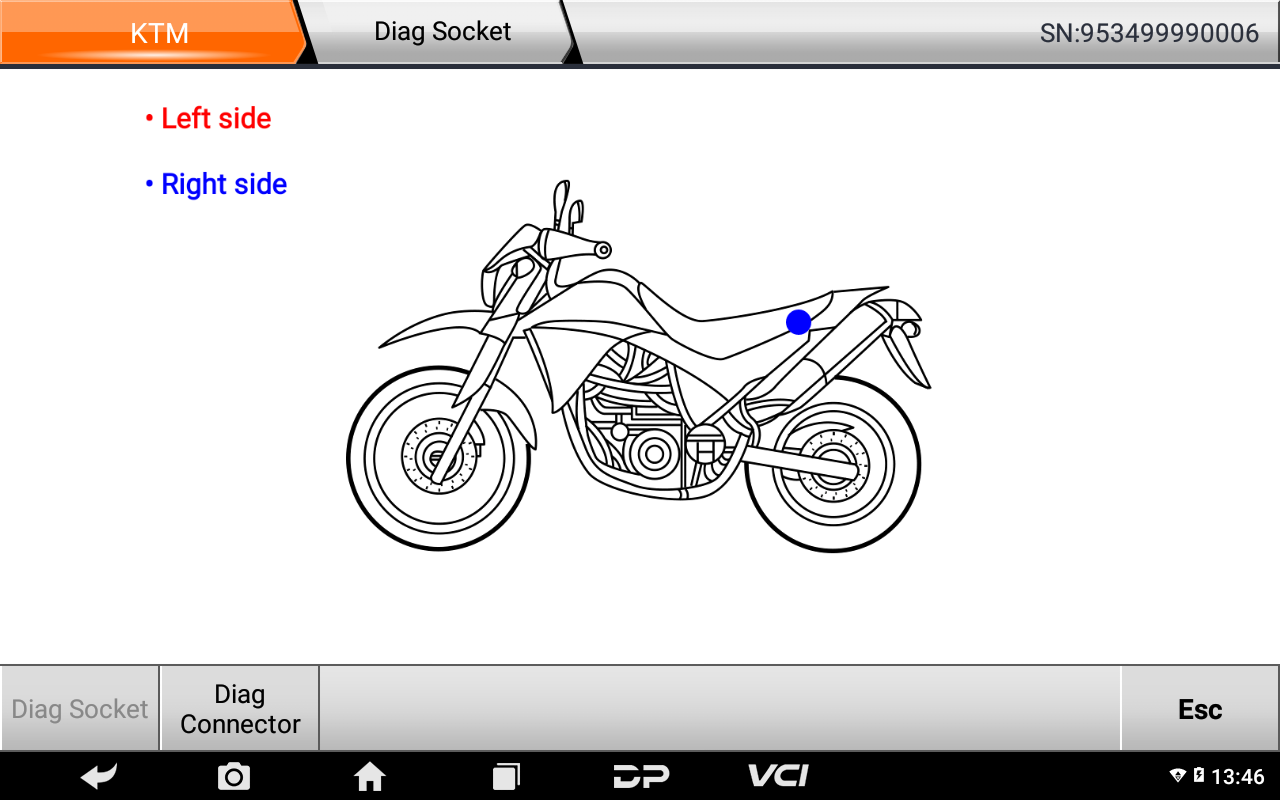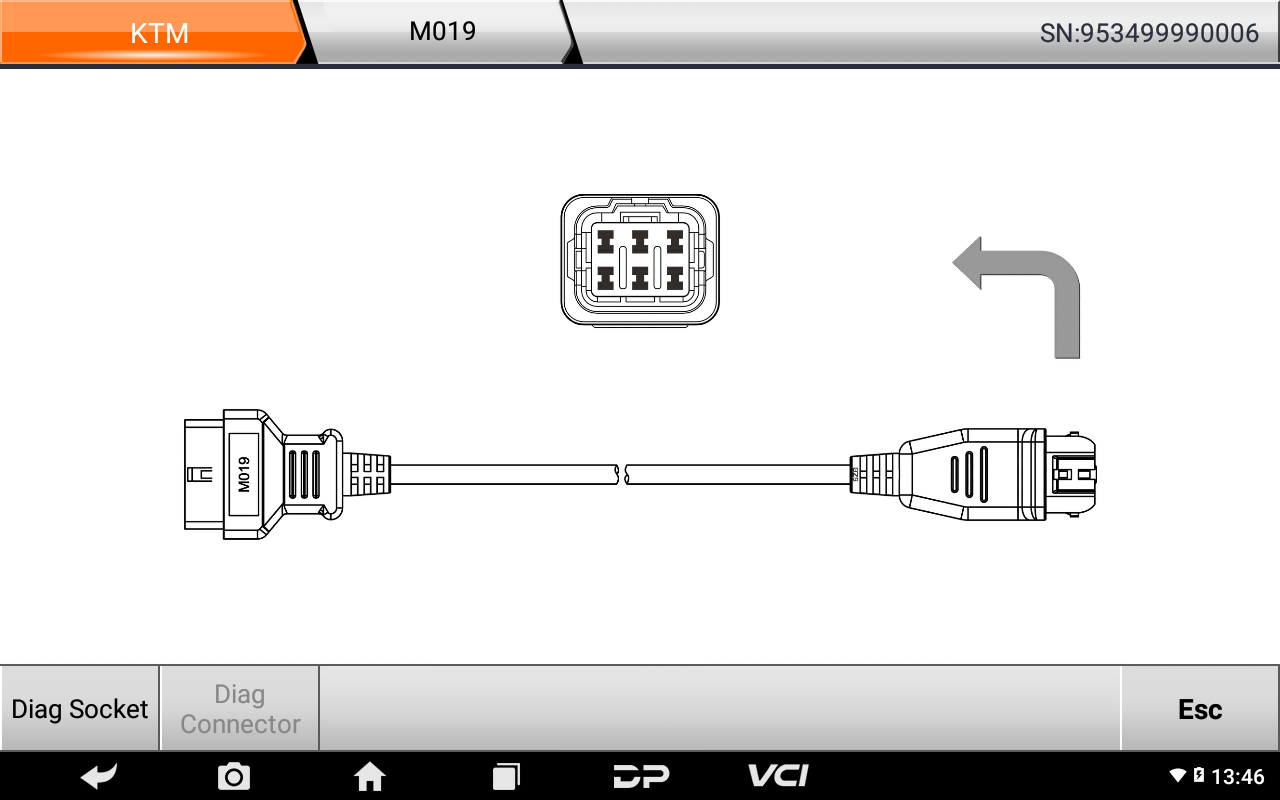 7) Data Flow Text/ Waveform Diagram/Instrument Diagram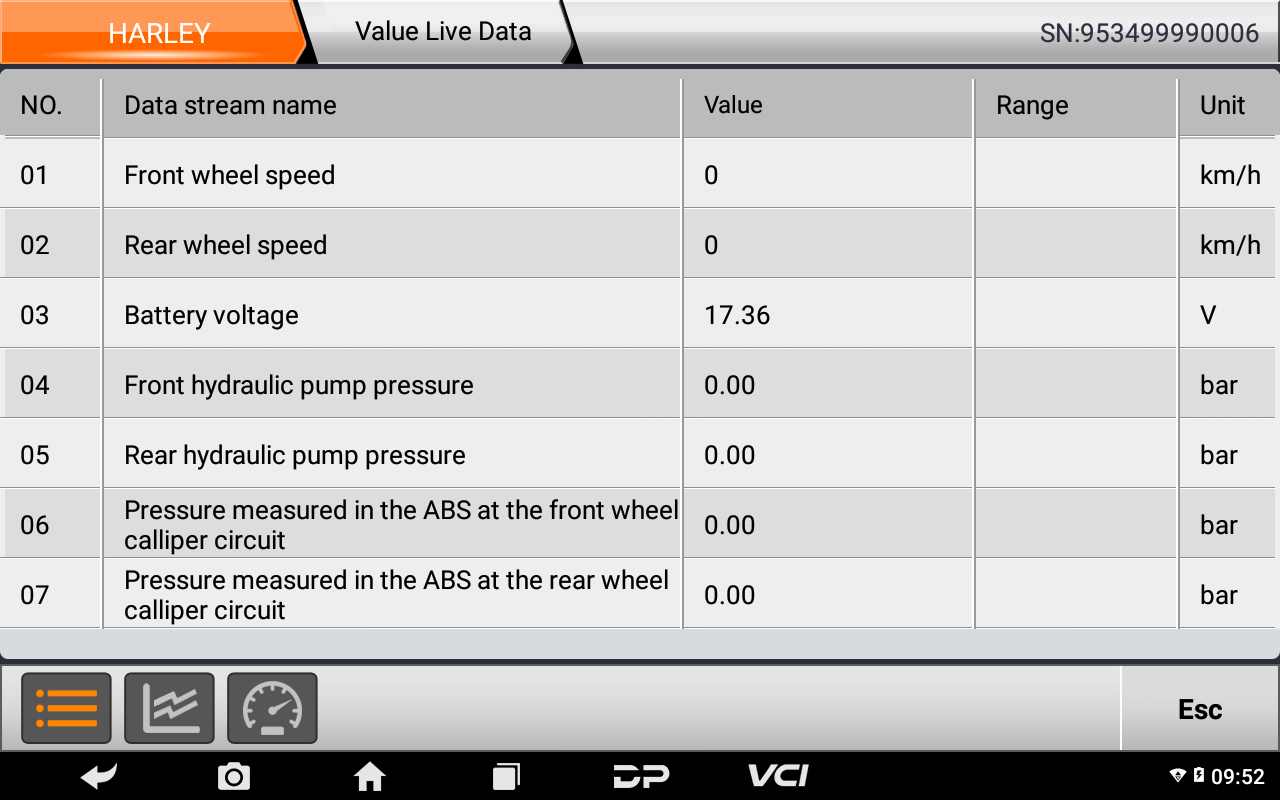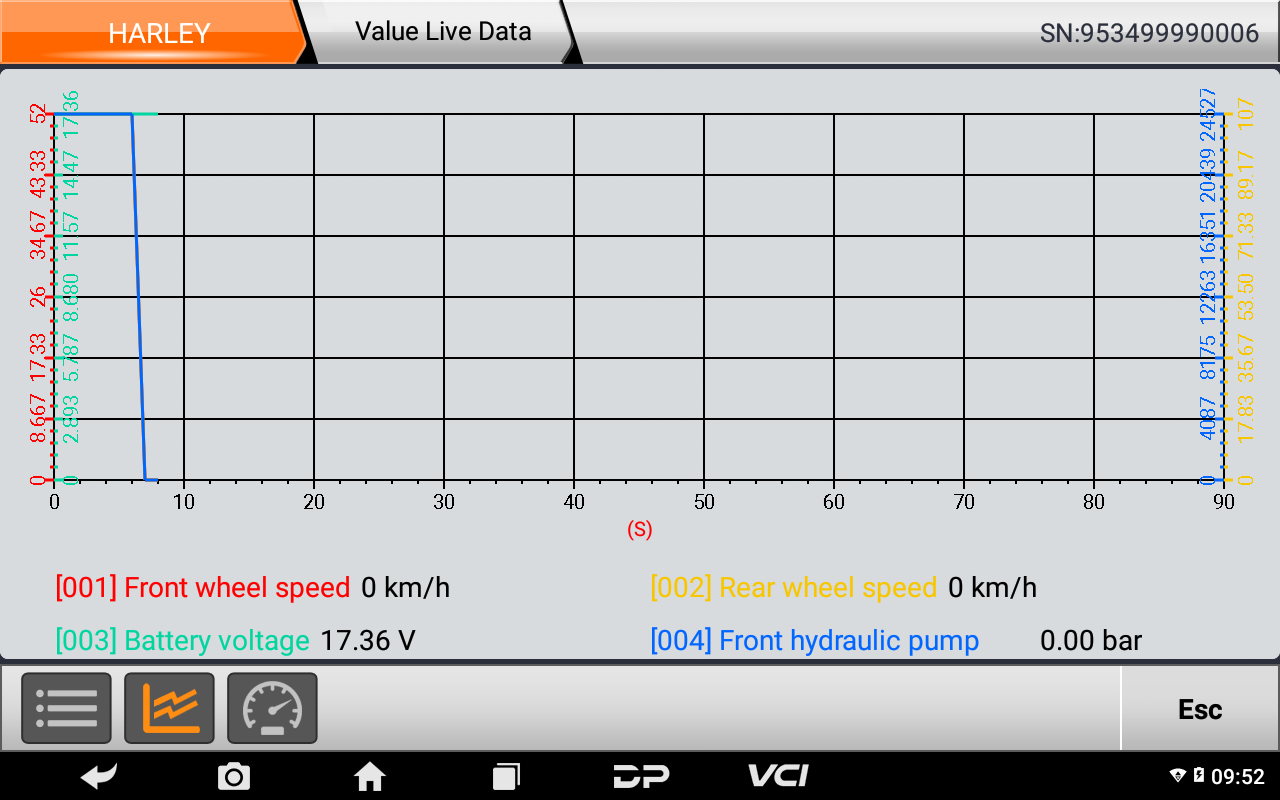 8) Special Function-Harley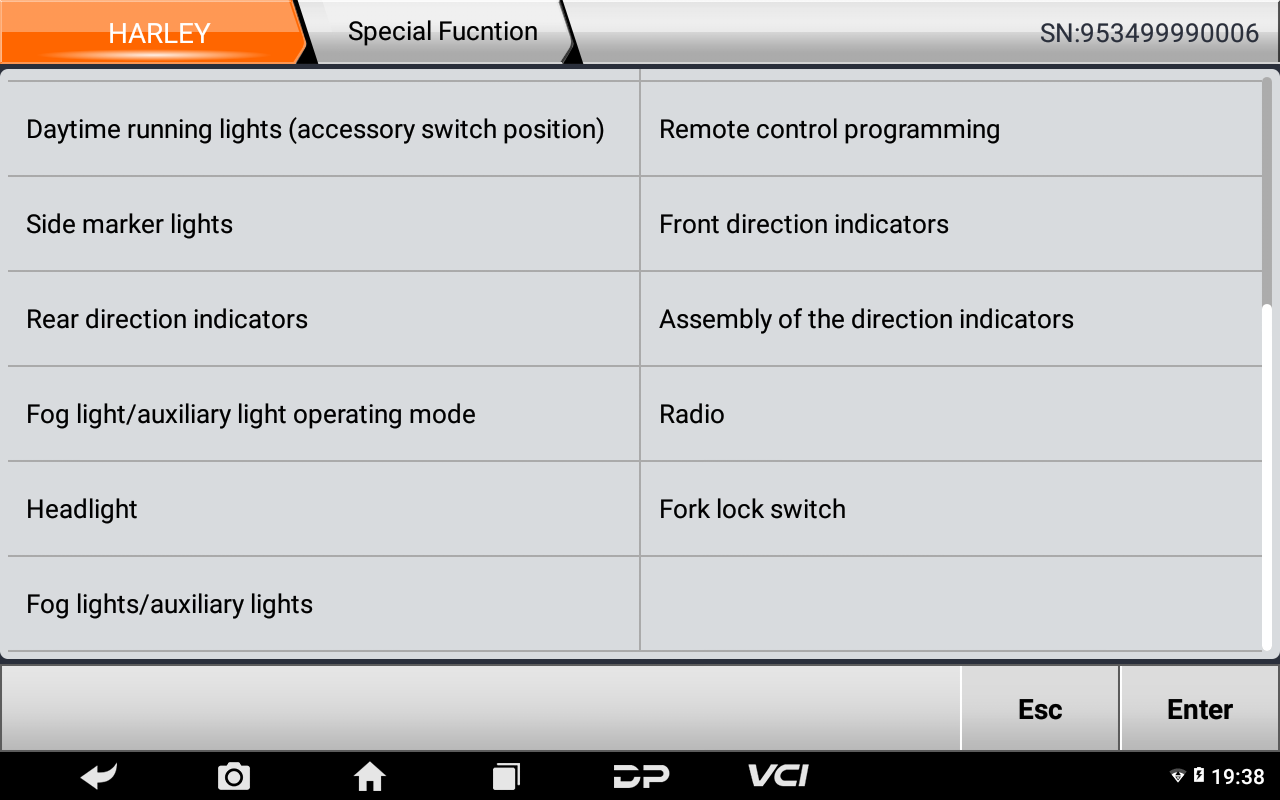 9) Special Function-Triumph
10) Special Function-KTM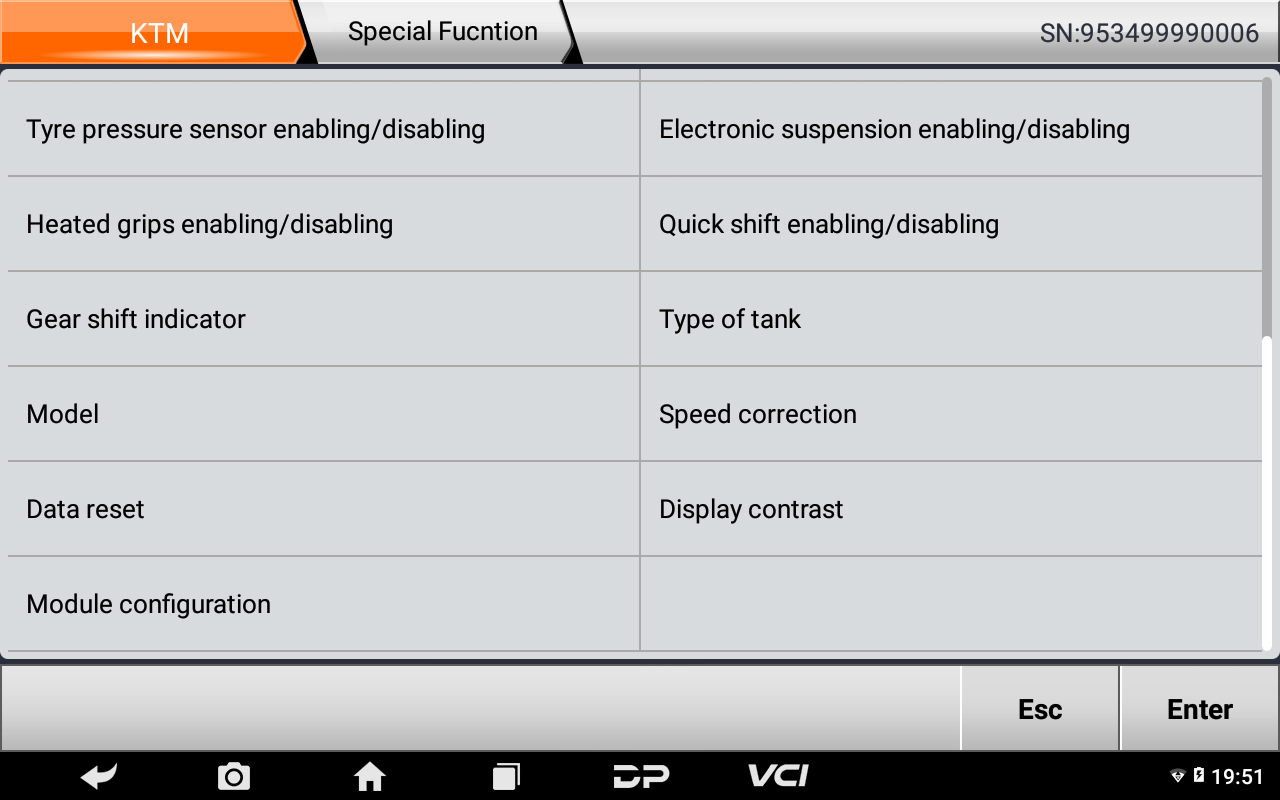 11) Special Function-BMW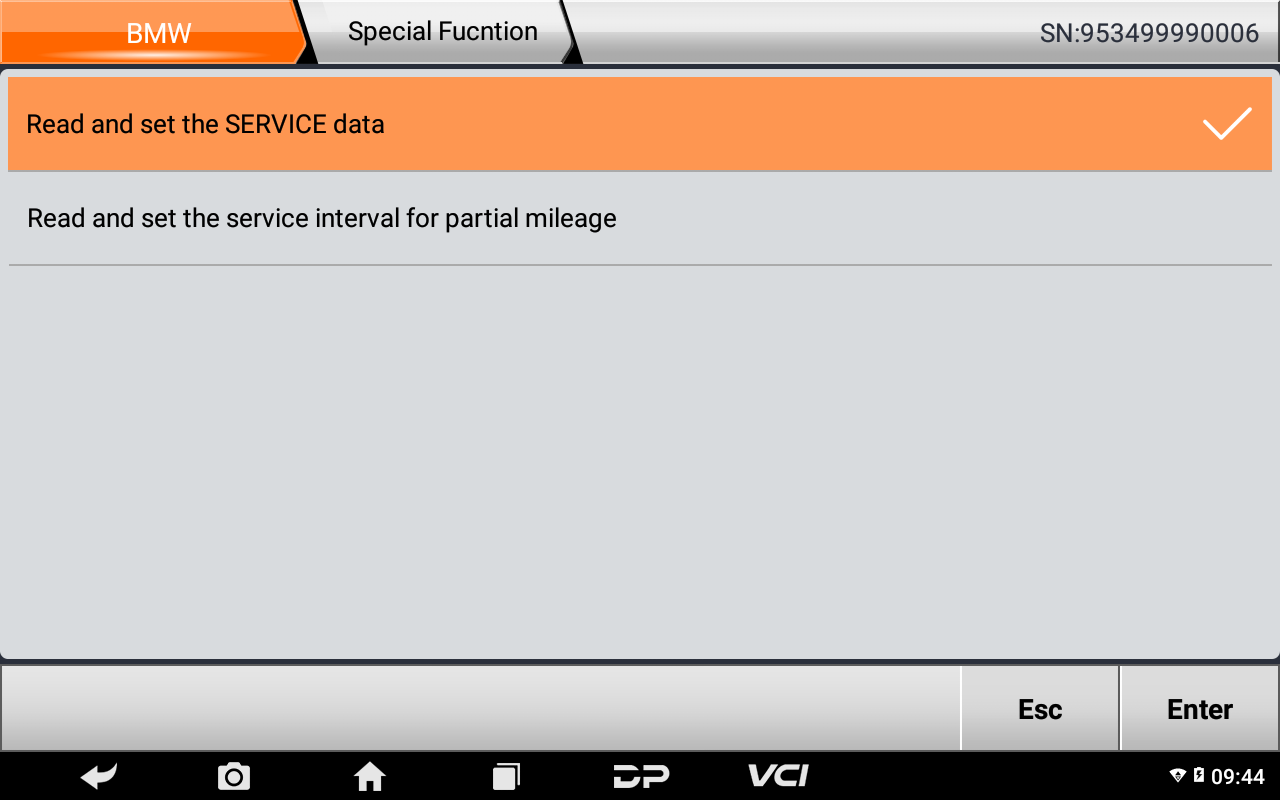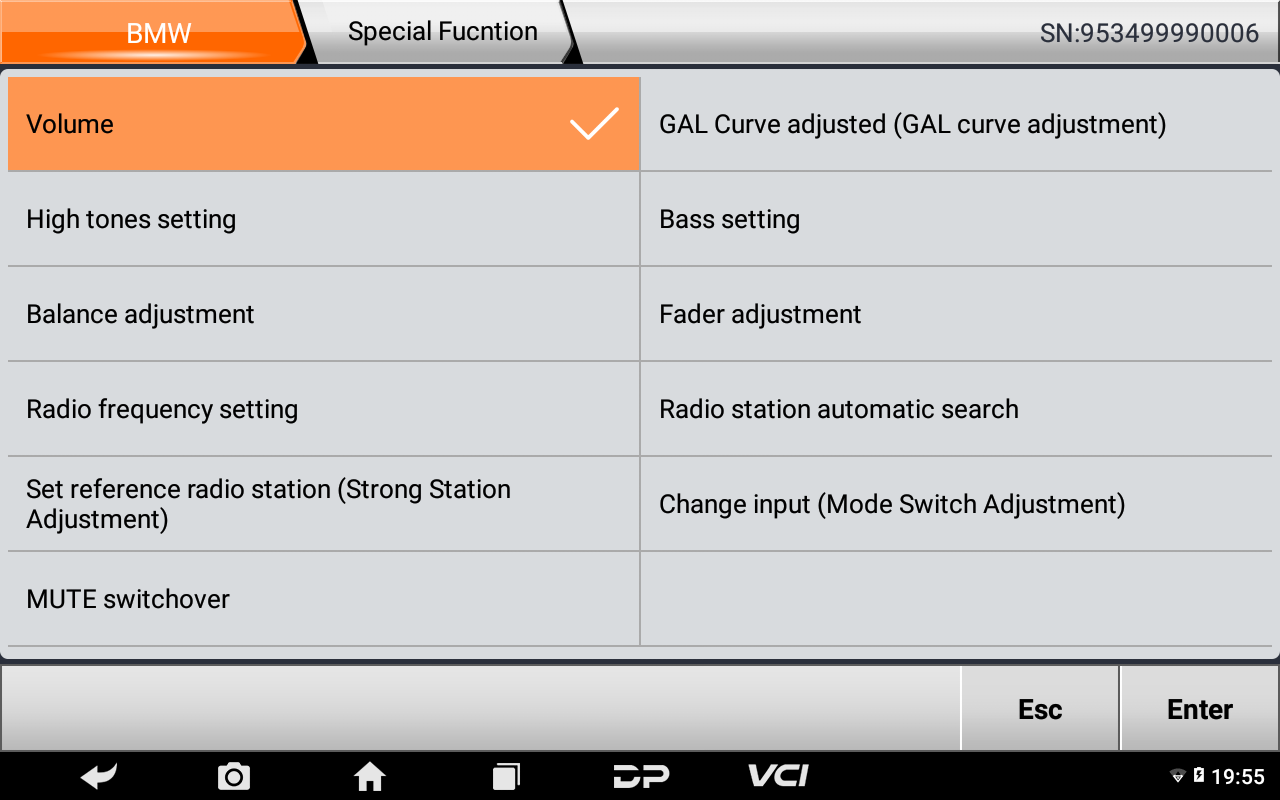 12) Special Function-Aprilia
13) Special Function-Piaggio
14) Special Function-SYM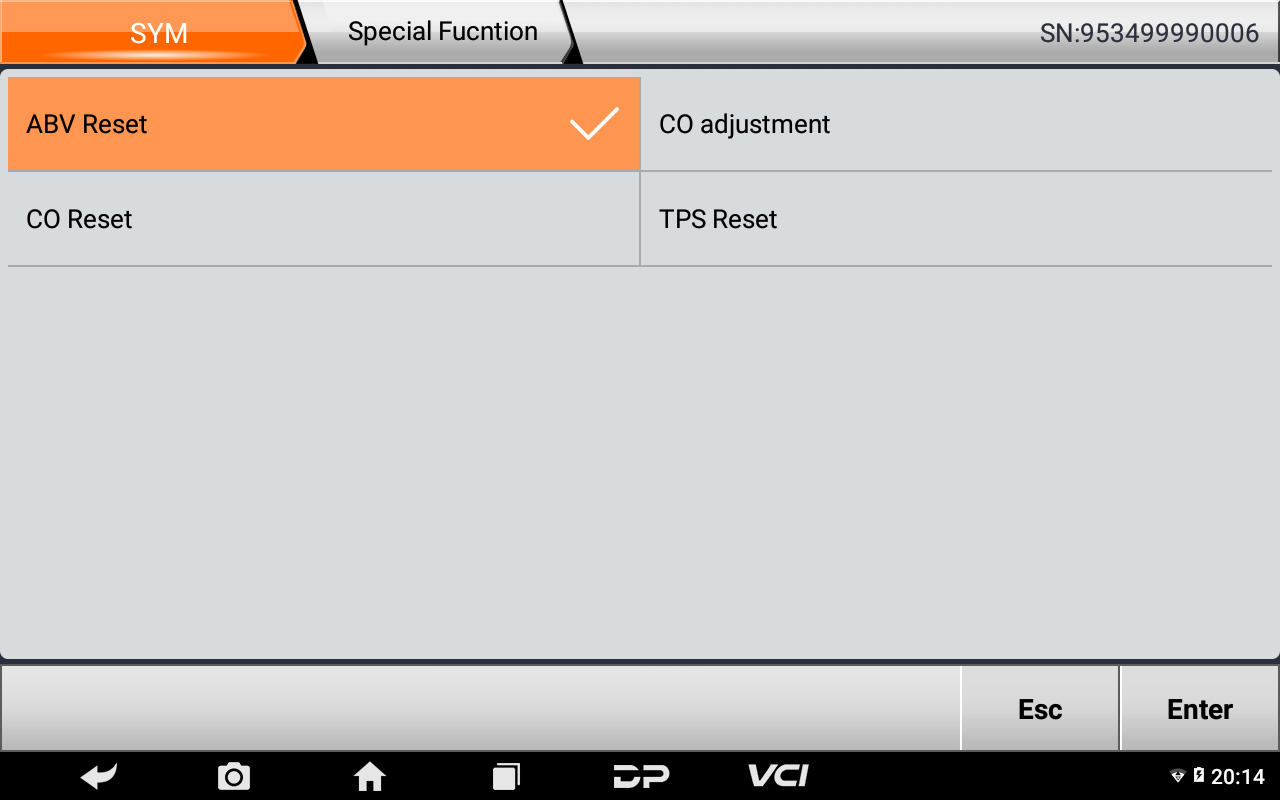 15) Special Function-KYMCO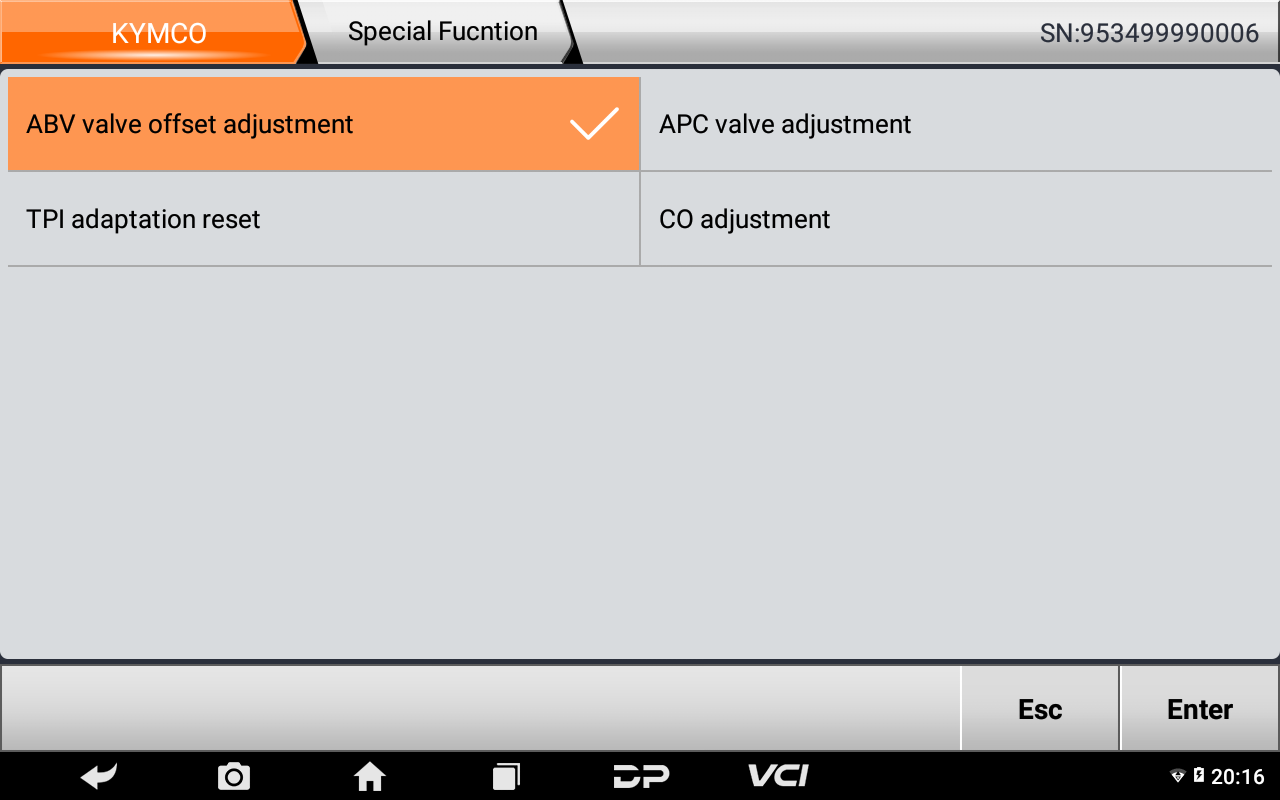 16) Special Function-BENELLI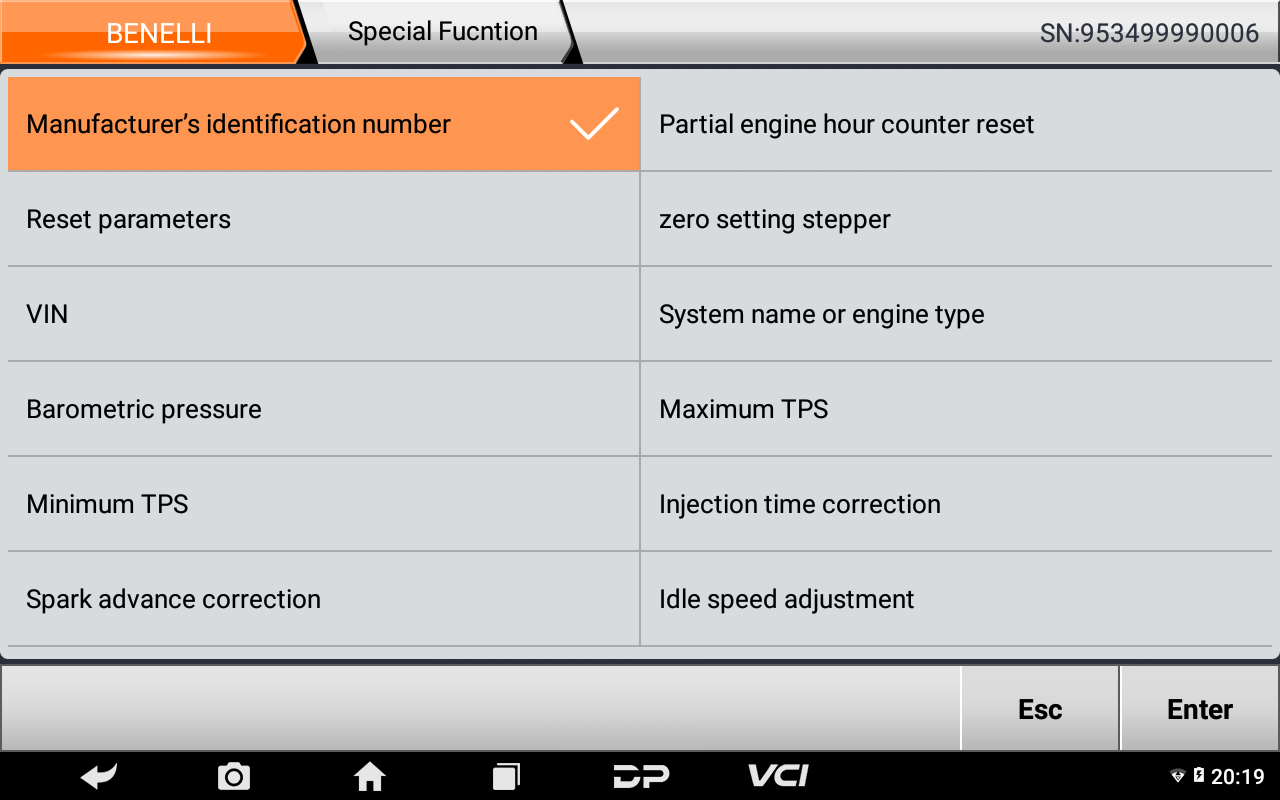 17) Special Function-VESPA
18) Special Function-SUZUKI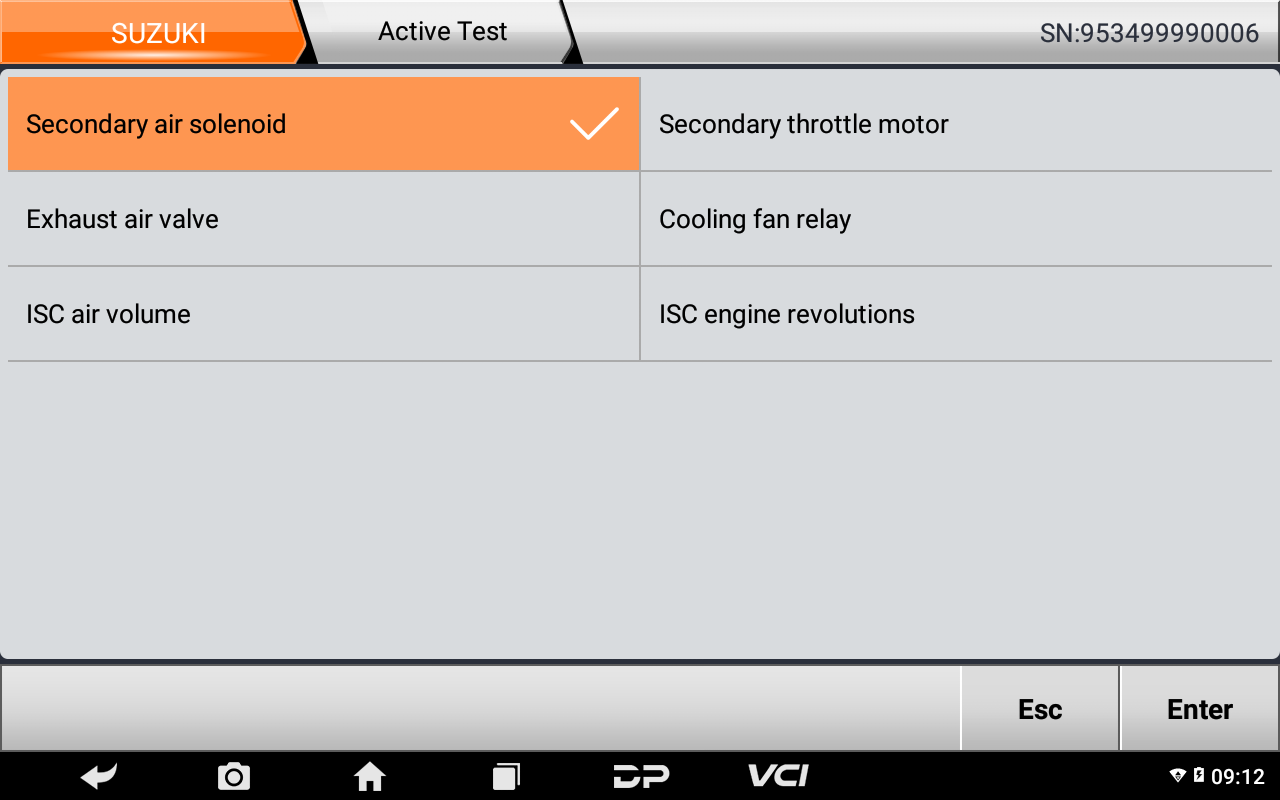 19) Special Function-KAWASAKI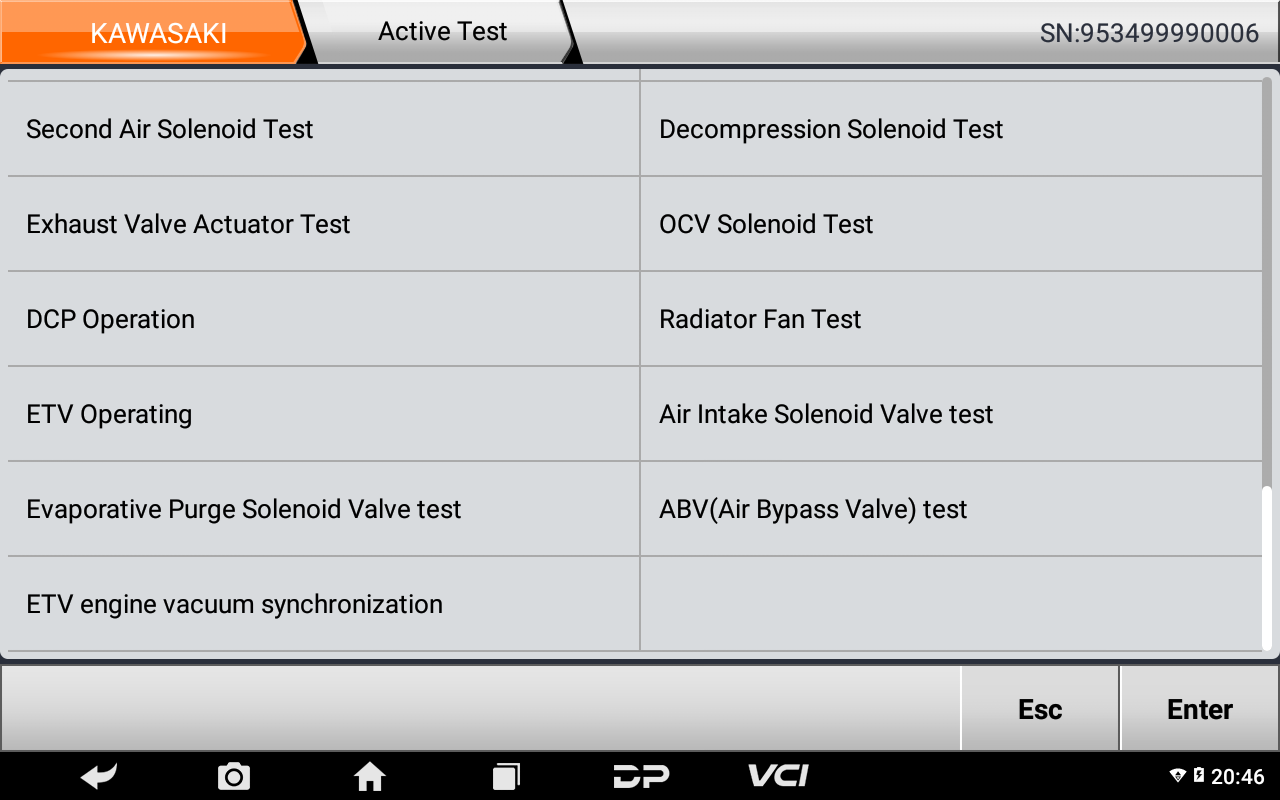 20) Special Function-HONDA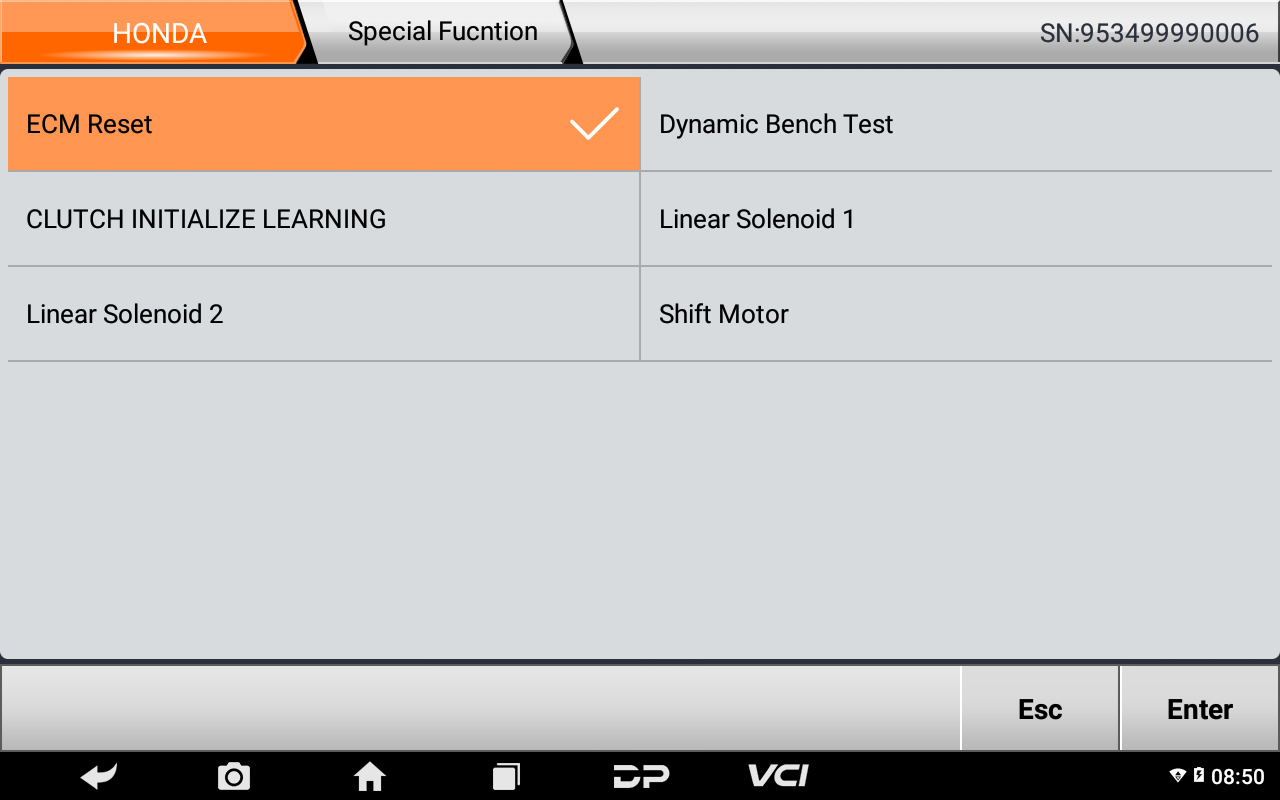 21) Special Function-YAMAHA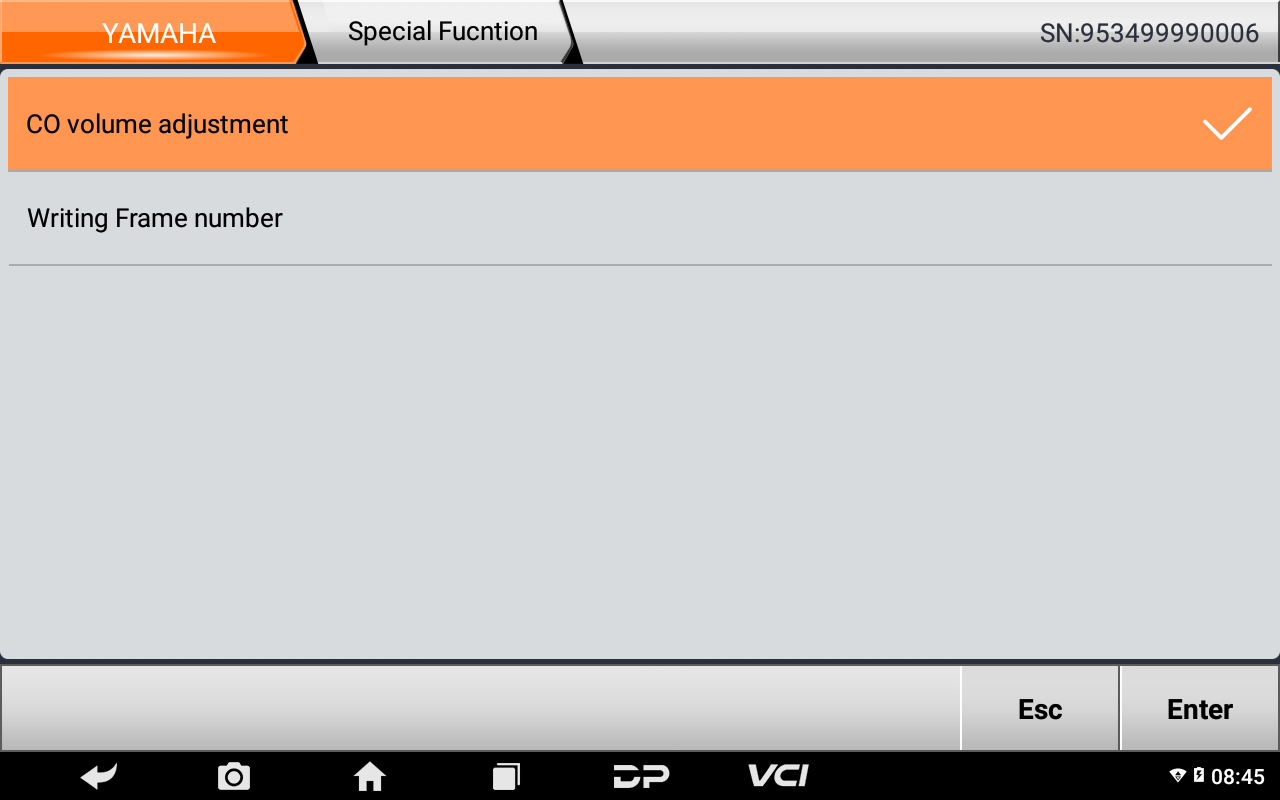 Pentru acest produs este necesar un avans de 30% la data comenzii. Se va elibera factura si/sau chitanta fiscala pentru suma de plata aferenta avansului.